Agricon currently offers high quality tissue culture plants and mushroom.
Tissue Culture Banana: Cloning and micro-propagation of banana tissues of the selected Elite plants and daughter suckers. The process consists of five important steps: Initiation, Multiplication, Shooting & Rooting, Primary Hardening in greenhouses, and Secondary Hardening in shade houses. Strict adherence to aseptic standards and micro-climatic conditions and care during the hardening process is done at Agricon.
Tissue Culture Banana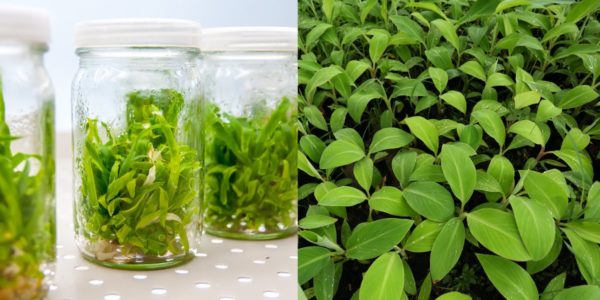 Contact Us
Agricon Agroproducer Company Limited
403, 4th Floor, Progressive Point, Near Fruit Market, Lalpur, Raipur, Chhattisgarh
Telephone : 0771 - 2410840
About Us
First Producer company of Farmers in Chhattisgarh.
A wide network of farmers covering more than 500000 farmers.
Shareholder farmers mainly represented from tribal, small and medium farmers.
Partner With Us