Seeds and Vegetable Seedlings
Agricon provide a range of vegetable seedlings which helps farmers reduce their Time, Money and increase the productions.
We Provide:
1 Normal Seedling:-
A seedling is a young plant sporophyte developing out of a plant embryo from a seed. Seedling development starts with the germination of the seed. A typical young seedling consists of three main parts: the radicle (embryonic root), the hypocotyl(embryonic shoot), and the cotyledons (seed leaves)
2 Grafted Seedlings:-
Grafting and budding are horticultural techniques used to join parts from two or more plants so that they appear to grow as a single plant. In grafting, the upper part (scion) of one plant grows on the root system (rootstock) of another plant. In the budding process, a bud is taken from one plant and grown on another.
3 Seeds:-
We provide all types of seeds like hybrid, open variety and more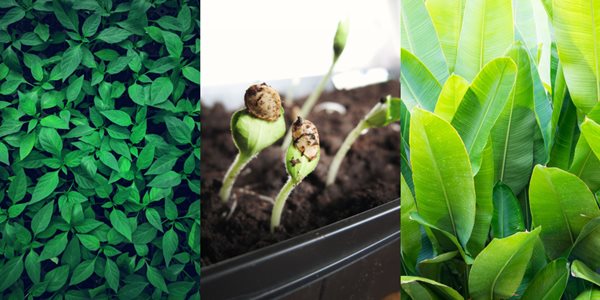 Vegetable Seeds:
Beans
Bitter Gourd
Bottle Gourd
Brinjal
Cabbage
Capsicum
Carrot
Chillies
Corn
Cowpea
Cucumber
Ladies Finger
Onions
Pumpkin
Radish
Ridge Gourd
Squash
Tomato
Flowers and Fruit Seeds:
Marigold
Muskmelon
Watermelon
Exotics:
Brussel Sprouts Seeds
Celery Seeds
Chinese Cabbage Seeds
Fennel Fino Seeds
KnolKhol Seeds
Leek Seeds
Lettuce Seeds
Pak Choi Seeds
Red Cabbage Seeds
Romanesco Seeds
Herbs:
Arugula Cultivated Seeds
Arugula Wild Seeds
Ashwagandha Seeds
Basil Genovese Seeds
Chives Seeds
Coriander Seeds
Dill Seeds
Garlic Chives Seeds
Green Amaranthus Seeds
Italian Basil Seeds
Lavender Seeds
Lemon Balm Seeds
Lemon Grass Seeds
Oregano Seeds
Parsnip Seeds
Peppermint Seeds
Red Amaranthus Seeds
Rosemary Seeds
Sage Seeds
Stevia Sweet Seeds
Thyme Seeds
Tulsi Seeds
Agricon currently offers high quality tissue culture plants and mushroom.
Tissue Culture Banana: Cloning and micro-propagation of banana tissues of the selected Elite plants and daughter suckers. The process consists of five important steps: Initiation, Multiplication, Shooting & Rooting, Primary Hardening in greenhouses, and Secondary Hardening in shade houses. Strict adherence to aseptic standards and micro-climatic conditions and care during the hardening process is done at Agricon.
Tissue Culture Banana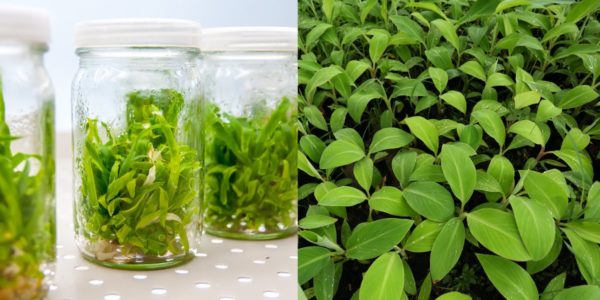 Contact Us
Agricon Agroproducer Company Limited
403, 4th Floor, Progressive Point, Near Fruit Market, Lalpur, Raipur, Chhattisgarh
Telephone : 0771 - 2410840
About Us
First Producer company of Farmers in Chhattisgarh.
A wide network of farmers covering more than 500000 farmers.
Shareholder farmers mainly represented from tribal, small and medium farmers.
Partner With Us